The nominees have been announced for the 2018 NightMoves Awards and the roster of talent represented by Nexxxt Level Talent Agency have made their presence known. Pulling in 10 nominations for this year's event, the agency couldn't be prouder for their clients and the talent they represent couldn't be happier.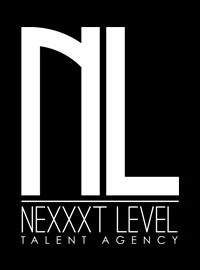 Lauren Phillips nominated for 'Most Underrated Female Performer' and Best Adult Star Feature Dancer had this to say, "I am very excited and honored to be nominated for both Most Underrated Female Performer and Best "Adult Star" Feature Dancer for this years 2018 NightMoves Awards. I am very proud of my time so far in the Adult business and I am glad my hard work is being noticed."
While stud Lucas Frost had this to say about his 'Best Male Performer' nomination, "2018 has been the most exciting time in my life and getting a nomination for Best Male Performer just adds to the continuing growing list of awesome things that have happen to me so far."
Britney Amber pulled in a 'Best Female Performer' nomination and had this to say, "I was completely thrilled when I got word that I was nominated for Best Female Performer. NightMoves is one of the largest and longest running adult award shows and winning would be a dream come true."
Having a break out year, Avi Love was all smiles about her 'Best Female Performer' nomination, "I don't know what to say, this is such a surprise and honor to be nominated for Best Female Performer. Thank you NightMoves for making my 2018 the best year ever."
Brandi Love continues to be one of the most popular performers in the MILF genre and had this to say about her 'Best MILF Performer' nomination, "NightMoves has always been a high achievement for many performers in the porn world and winning Best MILF Performer would have a huge impact in my life."
Katie Morgan has had a stellar year and her hard work has been recognized,"I have been attending the NightMoves Award show for many years and I always have an amazing time at the shows. I am absolutely thrilled over my recent nomination for Best MILF Performer."
International news maker and adult industry legend Stormy Daniels picked up two nominations for 'Best "Adult Star" Feature Dancer' and 'Best Feature Director', "I have had an amazing relationship with NightMoves over the years and the awards that I have won in the past are some of my proudest in my Adult career. Being nominated in multiple categories to such an honor and I can wait for October 7th for the show to begin."
Even co-owner of Nexxxt Level and Hall of Fame director Jonathan Morgan received a nomination for 'Best Feature Director' and here is what he had to say, "This was a complete surprise to me and I am thrilled to have received this nomination"
The 26th annual NightMoves Award show will be held this year on October 7th, in Tampa Florida at the world famous Tampa Gold Club.